Welcome to the Gaston County Firefighters
Association Website
Representing Gaston County's Finest Since 1958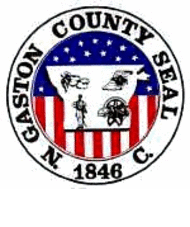 News Headlines
Mon. Jun 26th 2017
The firefighters for the Gastonia Fire Department are conducting a raffle to raise money for Engineer Loren Ward who suffered an aneurism while battling an apartment fire June 24th. Drawing will be held August 1st at 7:00 PM. Tickets are $5.00 per ticket. You do not need to be present to win. If you...
Wed. May 10th 2017
Tryonota Fire Department successfully lowered their ISO score from a class 7 to a class 5. The rating will become effective September 1st.
Wed. Jan 4th 2017
The Gaston County Firefighters Association 3rd Annual Awards Banquet will be held March 25, 2017 at the Gaston County Citizens Resource Center located at 1303 Dallas-Cherryville Highway, Dallas, NC, starting at 6:00pm. Please mark your calendars now with the date. Also Association Treasurer Jam...
Fri. Dec 30th 2016
If you are wanting pictures of your department on the GCFA website please email rheussy@gmail.com. These pictures can include calls, around the station, meetings, banquets, training, apparatus, awards, etc. Please attach description of the picture. Thanks. Robert Heussy - Secretary
Wed. May 18th 2016
https://www.surveymonkey.com/r/ZVGF9RH